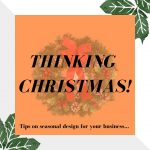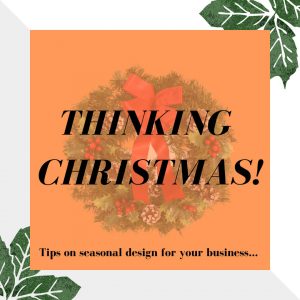 It's time to get ready for Christmas bookings
Now we're in November, your new print for the festive season has to be ready as soon as possible. Businesses planning for Christmas parties, not to mention families hoping to go away for Christmas, want to get on with it now to be sure of booking with their first choice.
Your hotel or restaurant will need quite a bit of design and print for Christmas. Special offers, Christmas dinner menus and your corporate party brochure all need a festive design and a sprinkling of snow. Many restaurants and hotels even update their regular print and promotional materials in the winter time – through the greyer months, a crackling log fire presents a much better image of hospitality than a garden with sun loungers. This, I realise, is slightly different in these challenging times.
Designers, like me, like to get started as soon as we can to be sure of producing stunning ideas worthy of your business. And the design process is only the first step – the new material has got to be approved, printed and ready to go well in advance of December. Web pages can be quicker to produce, but still have their own lead time and need to be ready for early-Autumn booking rush.
Don't panic!
Although Christmas does seem to be getting earlier every year (!) there's no need to panic. If you act now, all your design and print will be in place in plenty of time for Christmas bookings.
Bring me your logo, branding guidelines and a list of all the different promotional material you need (menus, price lists etc). We can talk about what it is you want to achieve and come up with designs that show off your Christmas venue at its festive best. Whether you do this every year or this is your first foray into Christmas hospitality, we can create a sparkling appeal for your restaurant, pub or hotel, attracting the right people and even setting you up for repeat business.
To find out more about how I, Julia Britten, can help you with designs for your Christmas promotions, give me a call today on 07802 716 999.
Introducing Content Launch – instant content marketing for start-ups There's so much to do when you're setting up your business. Securing funding, establishing your brand, building a website – all are important, all are time-consuming. A key priority should be…
Read More