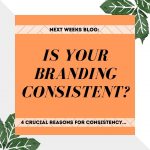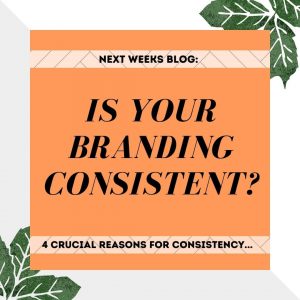 Is your branding consistent? Three reasons why it should be…
With brands appearing in so many different locations, and corporate identity being required for everything from signage to sponsorship, keeping your brand consistent is really important. Both your current and future customers need to be able to instantly identify your brand, whether they're looking at your business card, website or company umbrella!
Consistent branding matters. Here's why…
1. Rule of Seven
Marketing experts talk about "the rule of seven", which states that someone has to see your brand seven times before they buy your product. For this to be effective, your potential customers will have to accurately identify your brand seven times. This will only be possible if your branding is consistent.
2. Instant recognition
Depending on the size of your business brand, either a few people or millions will see your brand every day. Whatever sized group they're part of, these people will all react to your brand in milliseconds. You need them to accurately identify it otherwise it will have no chance of contributing to their conversion. Again, this will only be possible with consistent branding.
3. Multi-site working
Thanks to modern technology, more companies are now multi-site or have remote workers than they did ten years ago. This is broadly a Good Thing and has led to many business efficiencies, but it makes it more important than ever that your branding is consistent across all your sites and is used correctly by all your employees.
For example, if your sales team in Hampshire is using a different style of business card and email signature from your team in Surrey, it won't be clear to your customers that both your teams are from the same company. In turn, this could mean that when your customer's own Surrey branch needs the support of a local sales team, you won't necessarily get their business. With consistent branding, this problem can be easily avoided.
How do I ensure that my business branding is consistent?
It's a good idea to use the same graphic designer for all your branding – that way, your graphic designer (me!) will be able to easily access original designs and tailor them to any given product or communication. The way your logo appears on a white letterhead will be different from the way is appears on your navy-blue uniform, but if the logo itself always comes from the same source then the branding will still be consistent.
You can also ask your graphic designer to send you a digital copy of your logo and branding guidelines, including the CMYK reference numbers of the colours so that it's easy for you to pass them onto your web designer, printshop, promoter or anyone else you're working with. That way, you'll have consistent branding and a professional result every time.
If you think your branding could be more consistent than it is at the moment, give me a call. I can adapt the designs you have already to ensure they fit within your branding guidelines, or start from scratch if that's what's required. Whatever improvements your brand needs, I can help – talk to me, Julia Britten, on 07802 716 999.
Introducing Content Launch – instant content marketing for start-ups There's so much to do when you're setting up your business. Securing funding, establishing your brand, building a website – all are important, all are time-consuming. A key priority should be…
Read More