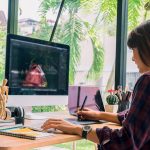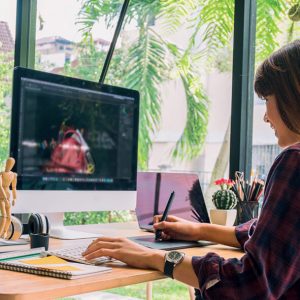 Brand or website – what's more important?
In 2018, every business needs a website. Customers can find all your products, services, contact details and back story in one place. It's also an easy way to share news and content, with links quickly shared on social media and email.
But more important than your website is your brand. Without your brand behind it, your website won't be up to much. Without a brand, you'll have no logo, no theme, no eye-catching colours and no direction. Getting the brand right should be the first step in setting up your business – only once you've done that should you think about your website.
What is a brand?
A brand communicates your message to your clients and customers. Your logo is an important part of it, crystallising your business in one compact picture. Beyond the logo, the brand is about lettering, colours and images designed to create the right atmosphere for your company. Of course, these will appear on your website, but they'll also be used on business cards and corporate literature, as well as uniforms, your office and even your vehicle.
Your brand is more permanent than your website
Many aspects of your marketing will change over time. Businesses may go from a name to just initials, or update their logo as they expand the services they offer. But the brand never changes. The new name will still be written in the same font, and the new logo will still feature the same colours. As customers go to the office of their tried-and-tested supplier, they'll know they've got the right place even if the sign over the door is new – that's the power of a strong brand.
While you may have lost sleep over your "about me" page, the truth is that websites change all the time. With a website, you can easily add or remove information, or start again from scratch. What will never change is the brand your website conveys.
It's easy to think your website is your first priority when you're starting a business, but it's not – your brand is. Choose a great designer (like me!) and get it right first time. A strong brand will last you from start-up to retirement, and still be selling your product long after your website's changed server.
To create a strong brand for your business, give me a call today – we'll talk through all your ideas and create an enduring look for a successful company.
Introducing Content Launch – instant content marketing for start-ups There's so much to do when you're setting up your business. Securing funding, establishing your brand, building a website – all are important, all are time-consuming. A key priority should be…
Read More